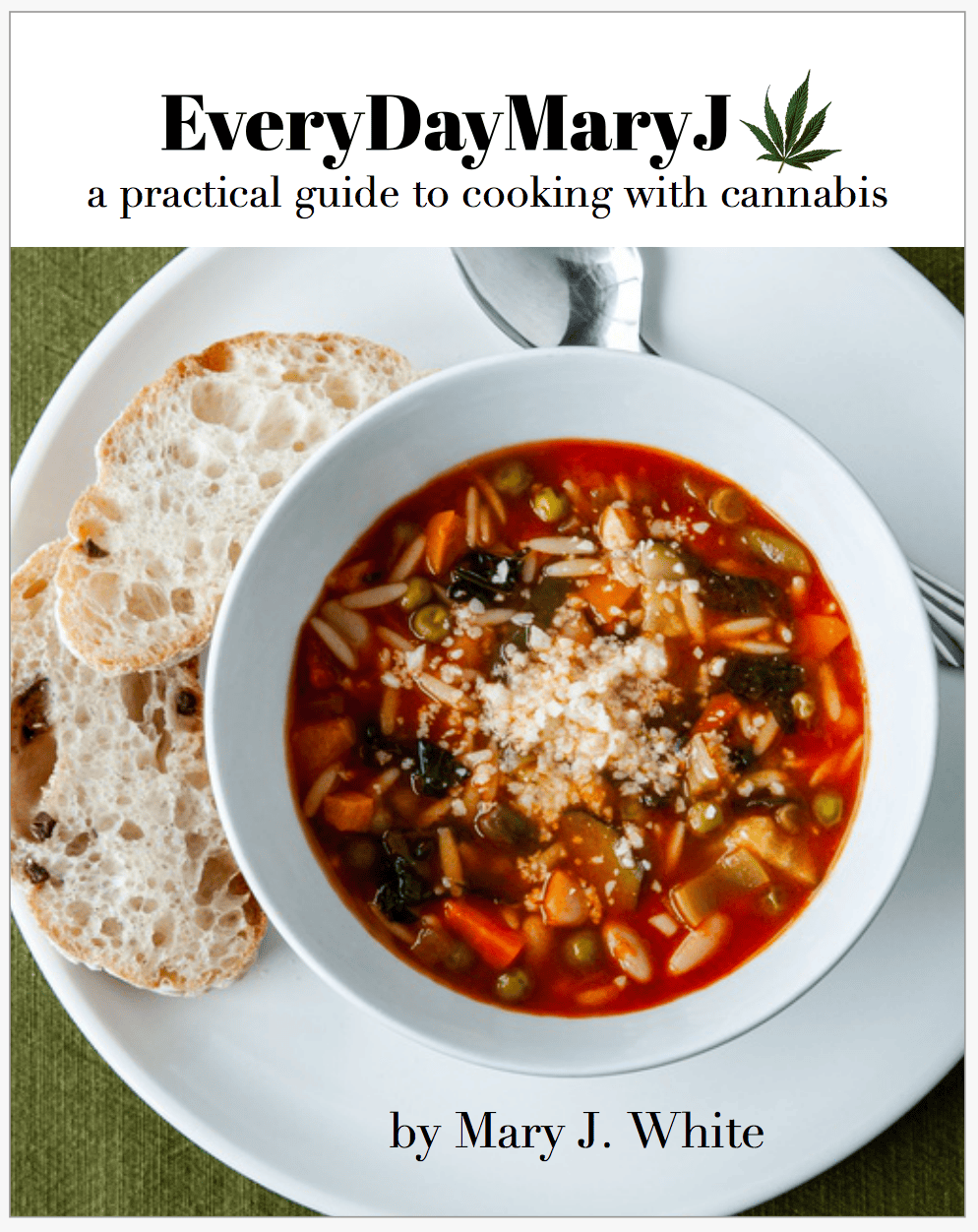 The book is here!!!
We're thrilled to announce that EveryDayMaryJ, A Practical Guide to Cooking With Cannabis has been published! Loaded with mouth-watering recipes, this cookbook is about every day cannabis for all of us. Based on Mary J. White's experiences teaching folks how to use pot in daily life, she demystifies cannabis and shows you how finding the right strain and delivery method can positively and deliciously change the course of your life.
EveryDayMaryJ is available to purchase as both a softcover or an ebook.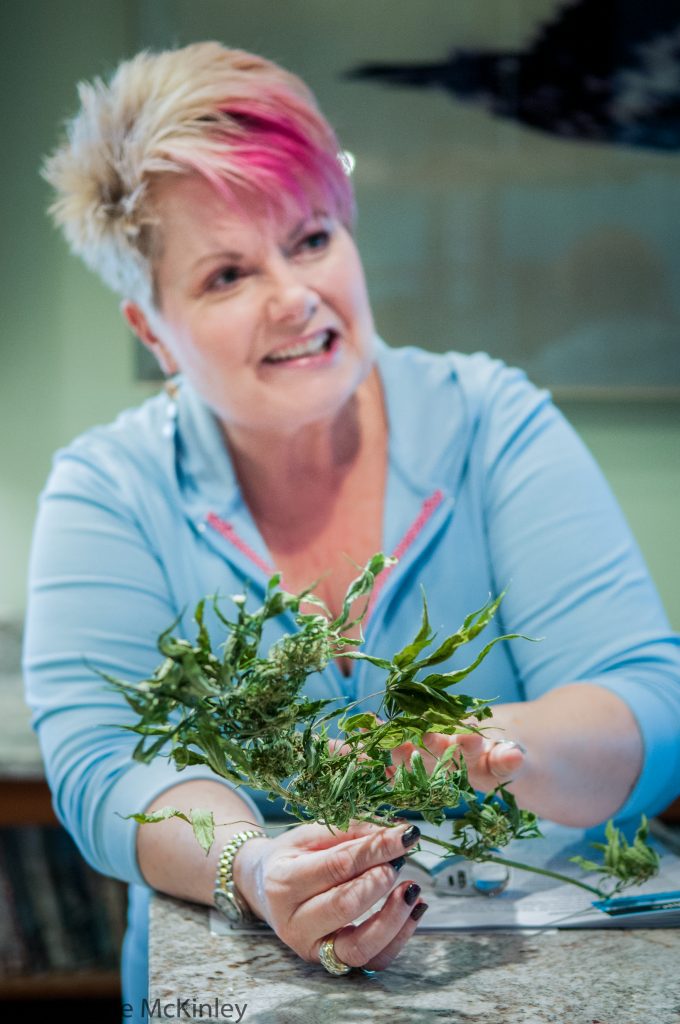 About Mary
I've been talking and cooking in Seattle all my life and want to share some of that with you. Whether you're interested in learning about cooking with cannabis or want to learn some kitchen basics, I got you. In my classes I pack as much as I can into two hours, and you always go home full and happy with lots of treats. There's a giant void in our lives where cooking used to be, and I aim to help fix it. Cooking with Cannabis classes are becoming increasingly popular, as people let go of propaganda and learn the glory of this most useful medicinal plant. In Kitchen Survival class we learn how to raid the pantry for a delicious dinner, and in the Girls Night In class we focus on fun….you get the idea! I hope I get to meet you all one way or another, and I hope you enjoy the content here. Sign up below to stay in touch!
I teach a bunch of fun classes and am always up for something new. If you don't see what you want or need a different time no worries – just shoot me an email and I got you covered!
Food is a wonderful life giving pleasure inducing essential, and I want to help you experience that. Whether it's Cooking with Cannabis or a pantry raid with Kitchen Survival, food can be medicine, comfort and joy – I hope my recipes help you find that!

Easy and Delicious Is Best
Food isn't a competition or a race or any of that stuff you see on TV; food keeps us alive and brings us together and can be a major sensuous experience. My recipes are all simple to prepare and pretty damn delicious; just remember to always buy the best you can afford and take care of yourself like the fabulous human you are. You deserve good food!
Cooking with Cannabis Basics
In this section, you'll learn about cannabis, its history, and ways to utilize its goodness. Easy, fun, and very gratifying!
Sweets
We go way beyond the tried and true brownie – you'll find truly delicious and simple recipes to medicate your goodies!
Savory
These delectable recipes showcase cannabis: curry, meatloaf, chili, condiments, appetizers and more – all tasty and fun!
"This was the second class of Mary's that I have taken…and as always I walked away having great memories of a fantastic time as well as learning some great cooking skills!! 3 the thumbs up and I'll be back!"
"I had a great time and learned much, even though I have a good base knowledge, it was very enlightening ! Mary is awesome! A Very clear and charismatic communicator with much passion and experience!"